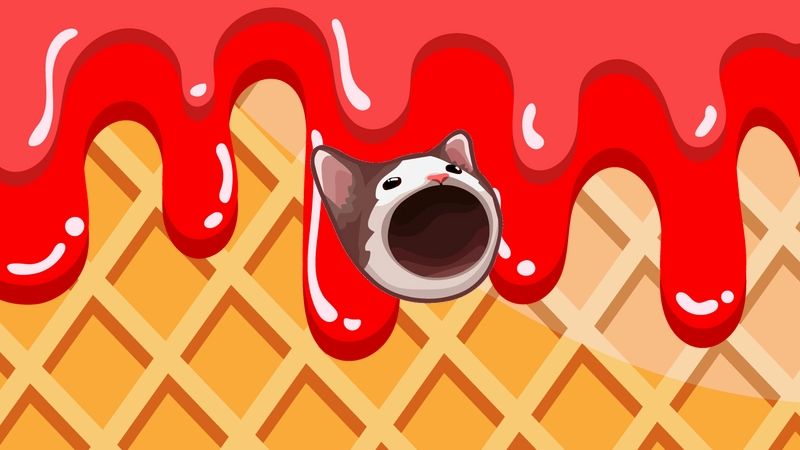 Memes Collection
A meme is a virally transmitted video or picture with a text that highlights some funny situation or shows another side to things in a comical way. Memes are ranging in their forms, it might be a funny YouTube video, a stream of your favorite Twitch streamer, or a Snapchat or Tik-Tok video of a funny situation that has gone viral.
Same it should be a meme image or simply a meme text that makes people giggle and make them share it uncontrollably. Memes are a worldwide phenomenon, that's being shared between family members, and friends, or memes can even be used as a conversation starter. Memes can evolve and spawn other memes, like a single photo or short video will generate hundreds of hilarious variations and interpretations as Doge Meme did or Pop Cat meme, and definitely Nyan Cat meme that spawned many mashups and variations including even Foge and Grumpy cat.

Many of those wonderful memes you can find in our meme custom progress bars collection!
Confused Travolta is an animated meme that features a cutout of the actor John Travolta from the black comedy film Pulp Fiction edited into other videos or images. A meme custom progress bar for YouTube with Pulp Fiction Confused Travolta Meme.
Pop Cat meme has become a wildly popular meme and refers to videos of two images of a cat who opens and closes his mouth in the shape of an O. A Meme custom progress bar for YouTube with Pop Frog Meme.
Nyan Cat meme became so viral because it combined so many tried-and-true viral hit components in one place, same with the Pop Cat, and now those two legends collide in a Nyan Pop Cat Meme custom progress bar for YouTube.
PogChamp is also known as Pog Champion, and it's one of the oldest memes emotes on Twitch that uses the face of Rayan Gootecks Gutierrez face with his mouth open wide. A fanart meme custom progress bar for YouTube with PogChamp Meme.
The Inhaling Seagull meme is a meme that usually consists of two photos of a seagull leaning backward followed by a picture of the seagull squawking forwards. A meme custom progress bar for YouTube with Inhaling Seagull Meme.
A Deal With It meme is a meme answer to someone's disapproval or a phrase against specific actions. And now you can put those Thug Life Deal With It Sunglasses on your YouTube's progress bar with our Meme Deal With It Sunglasses progress bar for YouTube.
The Forever Alone meme comes from a comic character used to express loneliness and disappointment with his life. A meme custom progress bar for YouTube Forever Alone Dance Meme.
Dat Boi meme is a 3d character model of a cute green frog that rides a unicycle usually accompanied with a text - here comes dat boi, or other slang texts. A meme custom progress bar for YouTube with Dat Boi Meme.
Pikachu is a character in the Pokémon anime and the mascot Pokémon franchise that become insanely popular and spawned many memes around him. A meme progress bar for YouTube with Minecraftchu meme.
Sanic meme is a poorly drawn cartoon version of Sega's mascot and a star of Sega video games Sonic the Hedgehog. A meme custom progress bar for YouTube with Sanic with Shotgun.
Michael Scott played by Steve Carell, a regional manager of the paper distribution company in the Office TV sitcom series is the father of many wonderful quotes and memes, especially No God, Please No! aka Michael Scott Scream. A meme custom progress bar for YouTube with No God, Please No! Meme.
Shrek is the monster who lives in the swamp and a titular character of the animated film series created by DreamWorks Studios. Shrek became popular in jokes and memes and even got a substantial cult-like folioing online in 2010. A meme custom progress bar for YouTube with Shrek Dabbing Meme.